Michelle Kwan - Author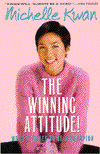 The Winning Attitude:What it takes to be a champion


From handling the stress of competition, to eating and exercising right, to getting out of bed at four in the morning, Olympic medalist Michelle Kwan coaches young readers on how to act and think like a true champion.





Michelle Kwan: My Book of Memories

At 16, Californian Michelle Kwan claimed the women's World Championship skating crown. A bright and appealing role model for kids and adults alike,her story is one of hard work and true achievement. Four-color photos.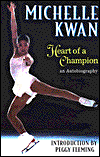 Michelle Kwan:Heart of a Champion


The 1996 World Figure Skating Champion discusses the rigors of competition, the importance of a strong support group, her love of ice skating and her Olympic dream.



New Books By Michelle Kwan..these aren't
released yet, but you can order them and they will be shipped as soon as they are in stock.

Michelle Kwan Chapterbook release date 3/2000

Michelle Kwan: Middle Grade release date 4/2000

Michelle Kwan: Picture Book release date 4/2000




Books about Michelle Kwan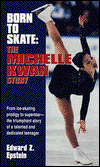 Born to Skate:The Michelle Kwan Story
This inspiring biography of the young skating superstar reveals the support and sacrifice that have propelled Michelle to the top: her close-knit family, the pressure to get a proper education while competing all over the world, perseverance after she fell during competition and lost her number one status,and--of course-- the constant demand to create unforgettable skating
performances.




Michelle Kwan
Michelle Kwan: Champion on Ice
Michelle Kwan Skating like the wind

Heart and Soul:Elvis Stojko in His Own Words

Elvis Stojko:Skating from the Blade
Brian Boitano

Boitano's Edge
Olympic Gold Medalist Brain Boitano discusses the ins and outs of figure skating, offering his insights and personal anecdotes. Includes 100 color photos and an introduction by Peggy Fleming.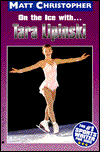 On the ice with...Tara Lipinski


Describes the life and skating career of the young woman who won a gold medal in figure skating at the 1998 Olympics.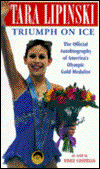 Tara Lipinski:Triumph on Ice


The story of 14-year-old Tara Lipinksi, the youngest United States and world figure skating champion of all time. Includes full-color photos.





Tara Lipinski